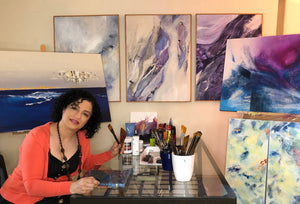 WELCOME TO MY WORLD
I strive to make art that touches people's hearts, and hope to connect with others through the beauty of color, harmony, form, texture, and energy.
Creating art helps me mitigate negative emotions because I have complete control over my creation. In the same way, looking at an art piece can help alleviate pain by allowing us to immerse ourselves in a world that an artistic mind has created. Art can convey joy, excitement, and beauty to us.
Thank you for visiting my website.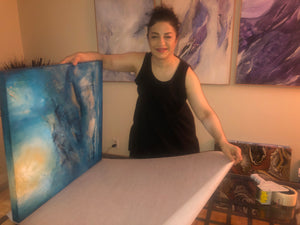 Artists pour their heart and soul into their art. Nothing compares to seeing your work of art finding a permanent home where she will be appreciated.
Safe packaging a beautiful piece for an art lover.
Let's keep in touch